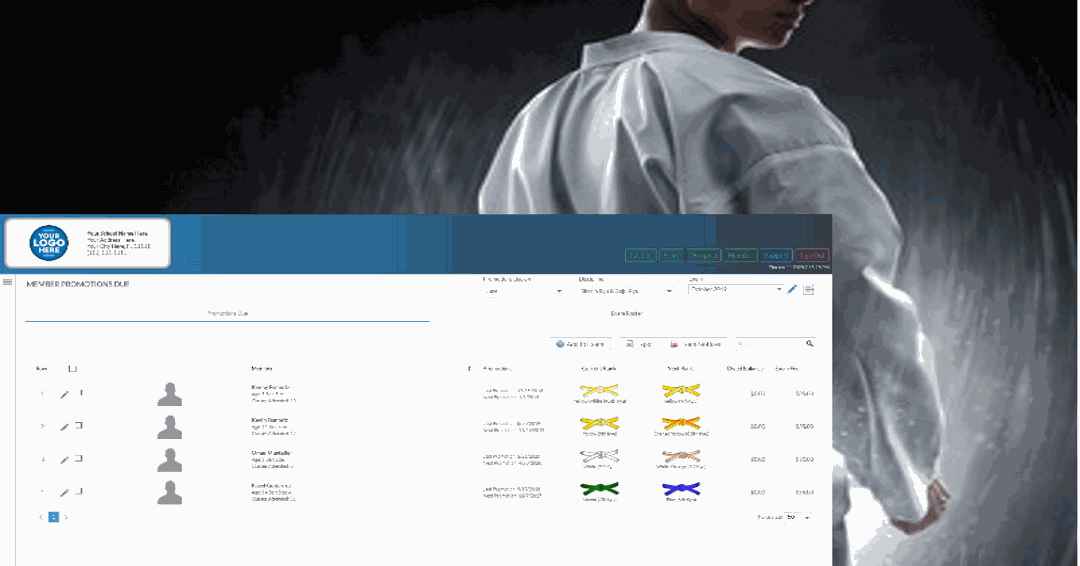 Martial Arts Software allows you to save the rankings and belt exam results of each member. You can pre-define your belts, colors, requirements, and exam parameters into the System. You can check reports on the belt rank levels as well.
Black Belt Membership Software has a simple. Martial arts belt promotions fit the dynamic curriculum of a Martial Arts business.
Multiple Discipline
Multiple Discipline: your members can now have multiple martial arts disciplines. They can keep track of unlimited styles, can train in multiple styles, and you can track them separately. Take an example of a discipline that is Martial Arts Style, which includes Taekwondo, Karate Style, Jujitsu, Boxing, Cardio-Kickboxing, and many more.
Black Belt can tell you about what styles or Discipline your members have opted for. You can set up your member's Martial Arts Exam by their specified Discipline.
Multiple Belt Rank System
Multiple Belt Rank System: the belt ranking tracking feature can be customized. This feature allows your Black Belt Membership Software to be able to meet the needs of your distinct dojo or fighting gym. This allows a martial arts discipline to have multiple belt systems. For example, if you have a belt system for your little dragon program and you divide it by age group, it can be manipulated to create subcategories of a ranking or a belt.
Martial Arts Software Features click on any for more information