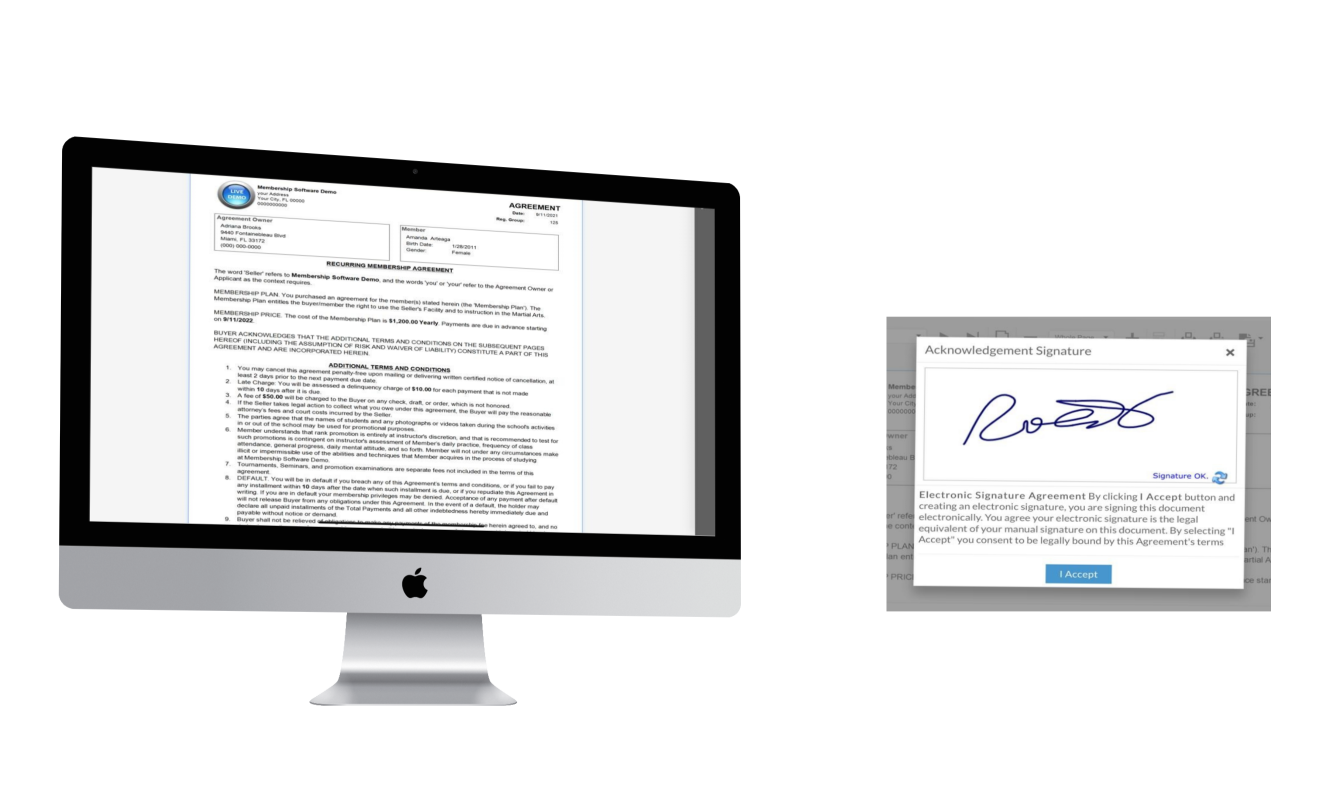 Black Belt Membership Software digital waivers software allows members and parents to sign documents from a tablet, laptop or even a smartphone making paperwork easy and accessible. Members can save the signed documents to their own devices to be used as evidence later in an emergency.
Black Belt Membership is a martial arts software that has an eSignature and Digital Waiver Solutions that allows your members to save time by completing one form and having all the information on the form required for more than one document.
Signing a waiver, permission form, or release of liability can be a time consuming process for the customer. With the eSign Stylus and Mobile Signature, you can make the whole process easier and faster. The eSign is designed to replicate the motions used when signing a paper document. By allowing customers to sign documents electronically on an electronic signature pad, you can help them move through your line faster, which increases throughput and improves customer experience.
Your members will love the electronic signature feature on your Black Belt Membership accounts. They will be able to fill out waiver forms and sign certificates at home, or wherever they have access to their e-signature, saving them time after they arrive at your field. Your members will thank you for this efficiency.
Martial Arts Software Features click on any for more information