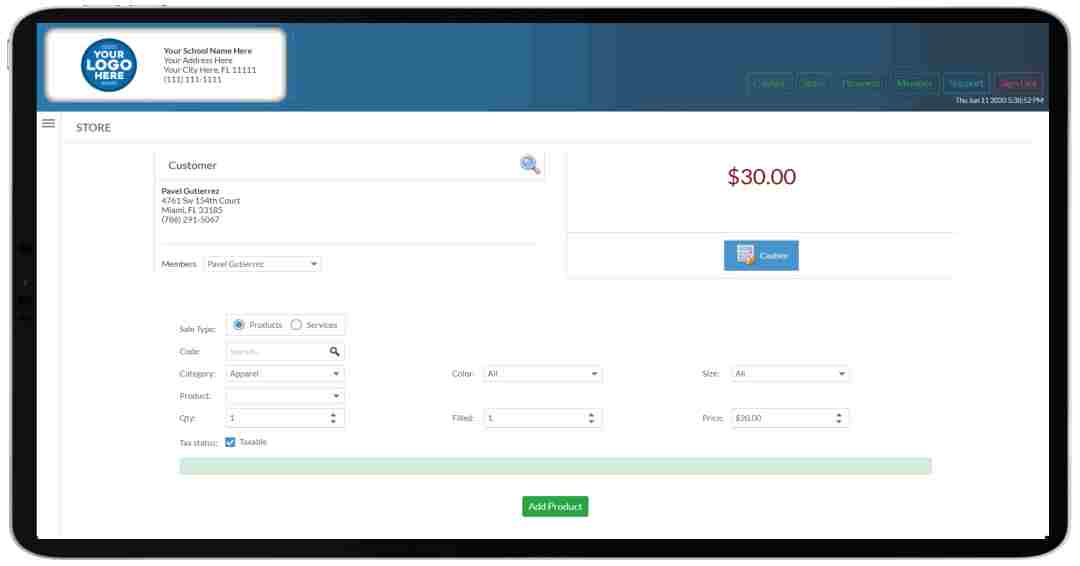 Black Belt Membership Software is an easy and reliable Point of Sale Systems that is created with very friendly design to make your job easier.
Store: Black Belt Membership Software is provided by a powerful Sales Module, which deploys the most advanced sales and management techniques.
Barcode Scanning: Barcode scanning is available foe items through the point-of-sale feature. It is available to make the selling process fast and efficient.
Inventory: Black Belt Membership Software has a versatile Inventory Management Module. It can track your items with complete detail. Through this module, you will be able to classify your items in a better way and hence organize your entire store perfectly.
Customizable Inventory: through Black Belt System, you get access to a completely customizable Inventory. It has groups based on categories, color, size, and band to make retail sales fast and easy.
Vendor Management: through Vendor Management in Black Belt System, you can keep track of all the supplies present in your store. You can easily send orders for more purchases whenever it is needed.
Purchase Orders: make ordering Inventory super easy through using the Purchase Order feature of Black Belt. It enables you to select the number of items you want to buy and order them with ease.
Martial Arts Software Features click on any for more information